Usually the perspective people talk about with art has to do with angles and using size and color to show distance. This is about the moment, and the surroundings, and the contrast. As happens sometimes with the photos of tourists and amateurs, I did not plan this lighting and drama. I only saw it later, in the photo.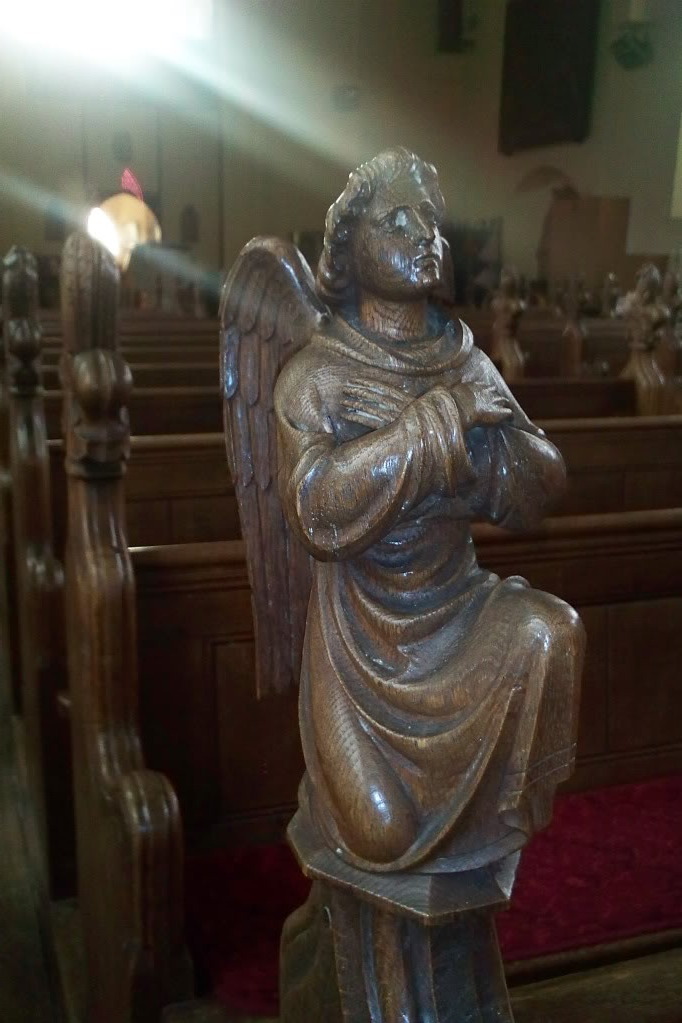 Just seconds later, the same angel, different angle, there are modern details the angel sees every day, plus Linnaea Waynforth, and across on the other wall, art by children.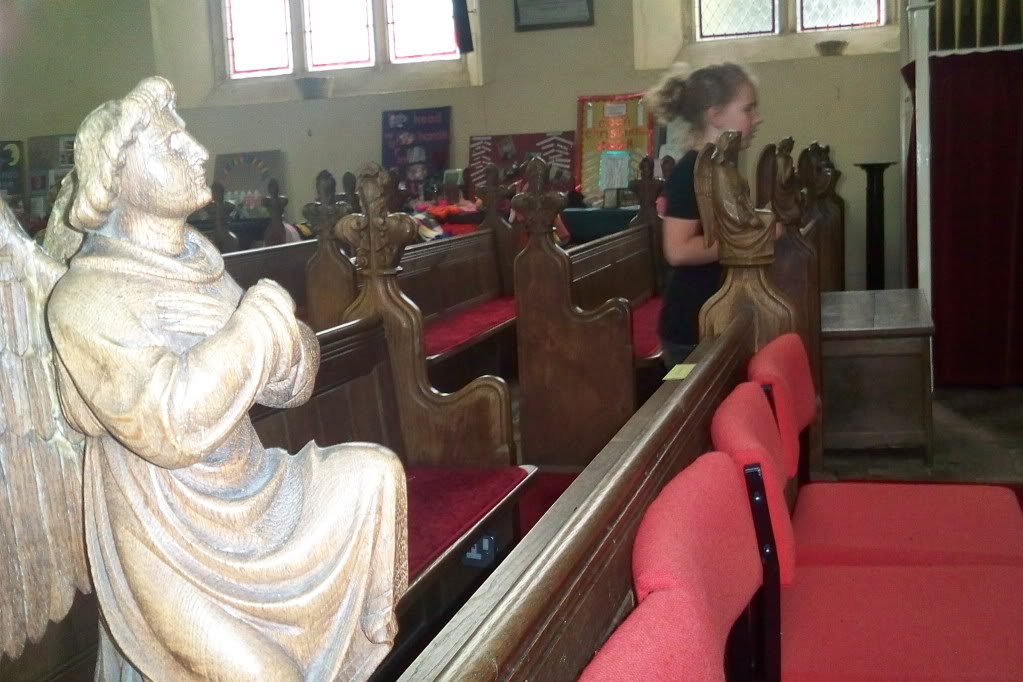 This was in a church in Bunwell, in Norfolk, one town over from where
Schuyler Waynforth
lives. We were there to hear bell ringers practice, on a summer day in 2009.
That angel is still there, but I'm in Albuquerque at a table with a tessalations puzzle out, sitting in a wooden chair constructed without nails or screws—all mortise, tenon and peg. I have three I got at a flea market, and the ratty table that came with them. They were made in New Mexico, probably in the 1940's. They're not fancy, but they are art, and history. There's a rice bowl near me, left over from my dinner. I don't know where it was made, or by whom. There are no markings. My husband got it at a thrift store in Minnesota.
Art is where you are.
Those photos can be enlarged with a click.