My maiden name was Adams, and I remember being taunted by kids singing the theme song to The Addams Family TV show, but that line "Their house is a museum where people come to see 'em" stuck with me always. When I go to other people's houses I love to see what they have. The things they've chosen to keep, or collected over the years, teach me a good deal about those people themselves—their interests, their history, their sense of humor, and philosophy.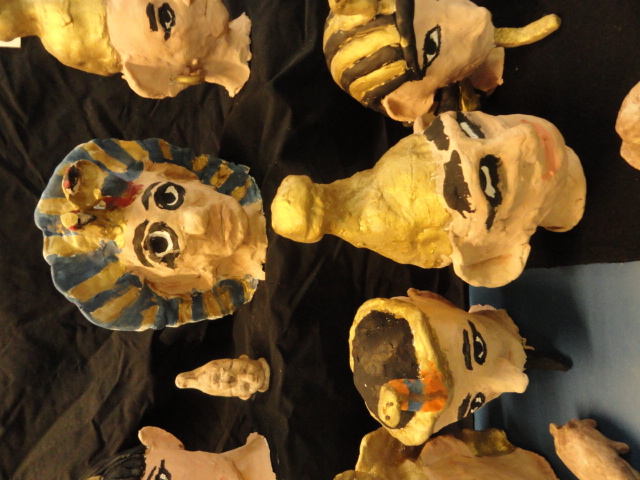 From Your House as a Museum,
written in 1999, before I so carefully avoided the word "teach."

Photo by Sandra Dodd, of a display
at the Bryn Athyn Church School; not my art;
not my "museum" sample, but it was fun to see.