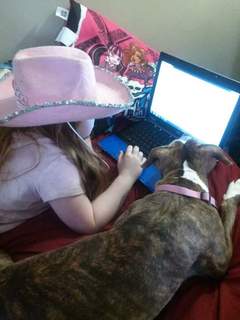 Visual dictionaries, books of birds, mammals, local flora, the dictionary, encyclopedia, atlas, almanac—these books can be used by the hour or by the half minute. There is no time wasted when children are thinking, asking questions, fitting new information with what they already have, and all the while smiling and laughing. Have fun!
The quote is mine (Sandra Dodd) from an article
written before Google searches, before YouTube.
I love the internet. Google Earth, bird sites,
visual searches, etymonline.com, music videos...
No time wasted, while thinking... smiling and laughing.
SandraDodd.com/triviality
photo by Jamie Griffin