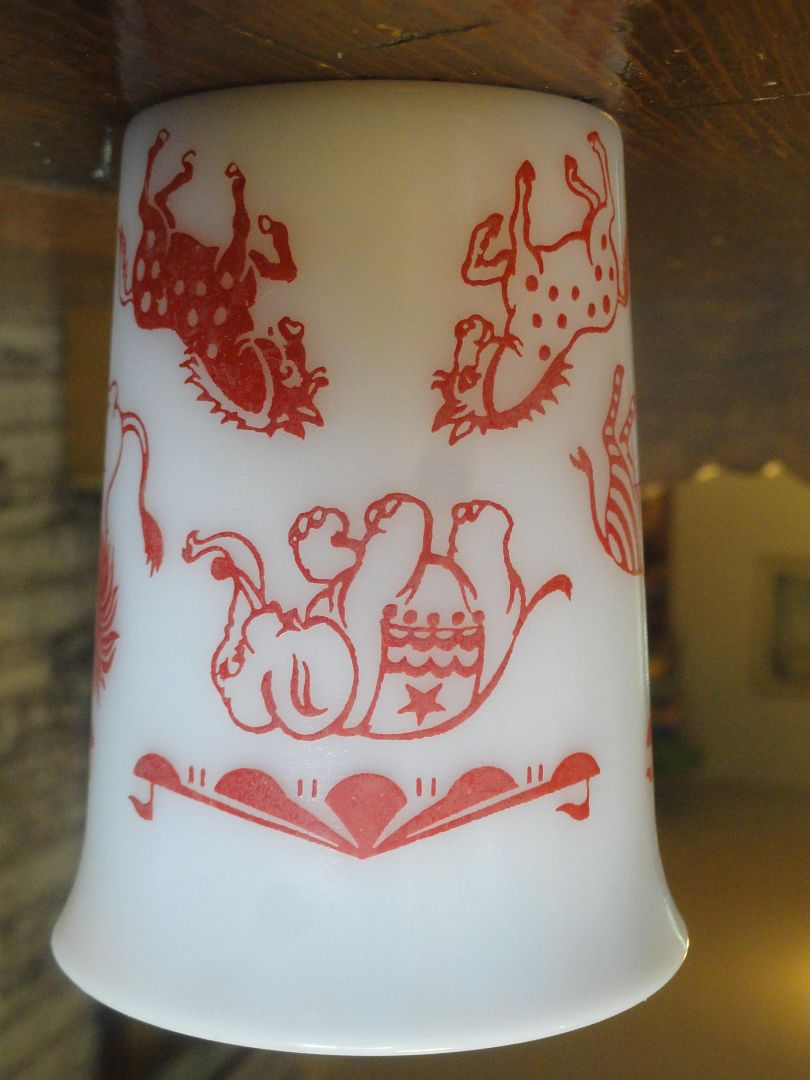 You could have a checklist scavenger hunt in your house. Do you have something from each decade of the past hundred years? I nominate this glass, from my stuff, for the 1960's, though it might be '50s.
You could look for things from different continents, at the same time. And things made of different materials—glass, stoneware, tile, wood, particular metals, bamboo or rattan, cardboard (other than a plain cardboard box), rubber (real rubber), vinyl, different types of cloth.
You could photograph them and make a blog post or a little scrapbook.
History in your hand
Normal or exotic?
The good stuff
like pulling a bouquet of flowers out of a wand
photo by Sandra Dodd
and here's the other side of it