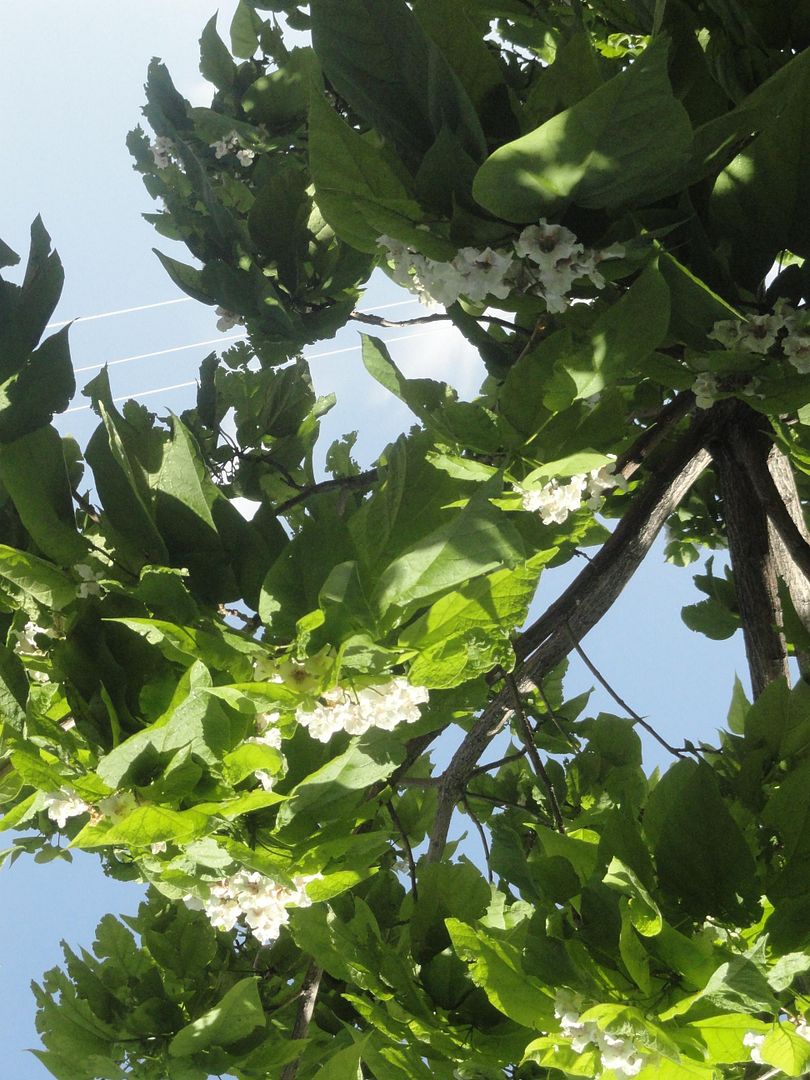 Even the nicest of words can be ruined if they're spoken in a condescending, treacly way. It's not bad for infants, and it's great for French poodles. It's that talking-to-a-French-poodle voice, and the thoughts that go with it, that should be avoided when parents are talking to their children.
SandraDodd.com/tone
photo by Sandra Dodd
Note about treacle: In the UK they make a small pie called "treacle tart." It's like pecan pie without any pecans. Sounds like "tree," not "tray." Needs pecans. Just sayin'...
Note about the photo: Nothing to do with the quote; one of our catalpa trees blooming, a different year. Click it for more info.