Learning, collections, connections and humor can all meet when an interest is followed. This one I picked up from Marty's childhood interest in Leonardo Da Vinci.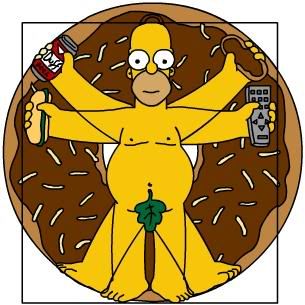 I bought a couple of nice t-shirts for Marty, a poster of inventions, a book, and we came to notice lots of riffs and parodies.
That "oooh, LOOK!" behavior was a large part of interacting and learning, when my kids were young. We still share images, music, movies and trivia now that they're grown.

SandraDodd.com/vitruvianman
image lifted, as one of several variants at the link above

Also applicable: To Get More Jokes