On helping other unschoolers:
If we answer questions with "yes" and "no," and give people what they claim to want, or what they think they want, we are chucking fish out instead of providing information on how to fish, how to make one's own custom fishing equipment and when and where the fishing is great. Unschooling can't work as a series of yes/no questions.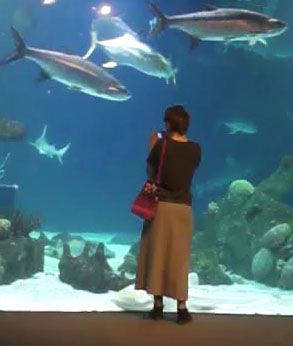 SandraDodd.com/rulebound
photo by Sandra Dodd
It's a metaphor. Don't go fishing at the aquarium.