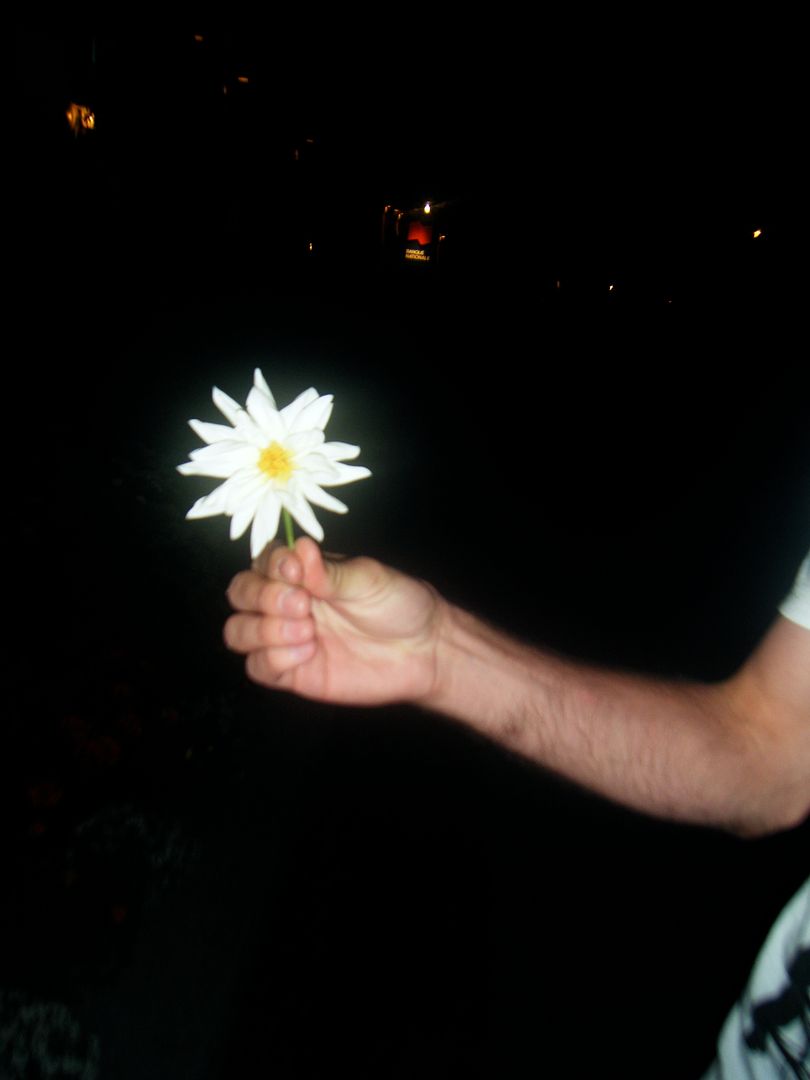 When you make the smallest of choices about what to do, say or think concerning your child, base it on
your own child,
in that moment. Think anew each time.
There is a danger in living an entirely reactionary life. If you do everything the opposite of what your mom did, it's as bad as doing exactly what your mom did without knowing why. Be discriminating and thoughtful. Don't chuck the ghost of the baby you were out with the bathwater of your emotional memories.

The second paragraph is from SandraDodd.com/relatives

Holly took the photo. I don't who is holding that flower, but I know that that moment and that flower are long gone.