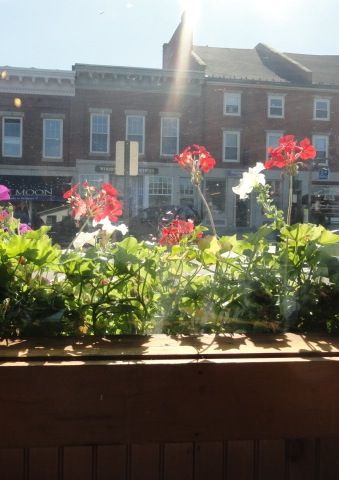 I have some good plants in my house. Outside it can be too harsh for most plants to survive, but indoors is safer.

The photo was taken far from New Mexico, but still shows some life inside, and some less-lively structure outside.

Two ideas: Sitting around watching plants grow isn't as good as some other things you could do, and don't be too prejudiced against being inside!

SandraDodd.com/t/memories
photo by Sandra Dodd