Food can be art, and there is art about food.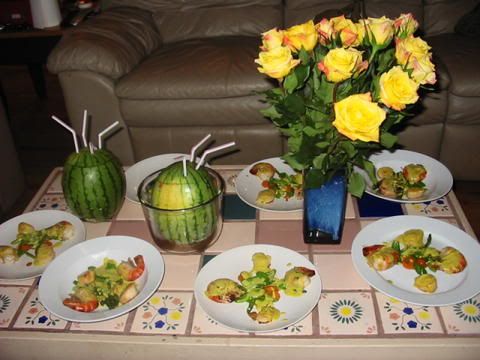 Some thing are obvious, like cake decoration, or piemaking. But even when you make a sandwich, it can be cut artfully and arranged nicely on a plate. You could use matching dishes, even if you're only feeding one child.
Aesthetics! Look for beauty, and create a bit of it.
SandraDodd.com/foodfun
photo by Jacki, Hannah's mom, long ago