I had been unschooling for years before a few people suggested on a message board that requiring kids to do chores could be as bad as making them do schoolwork. I perked up immediately, and everything they said has proven true at our house. The first principle was "If a mess is bothering you, YOU clean it up." Another one was "Do things for your family because you *want* to!"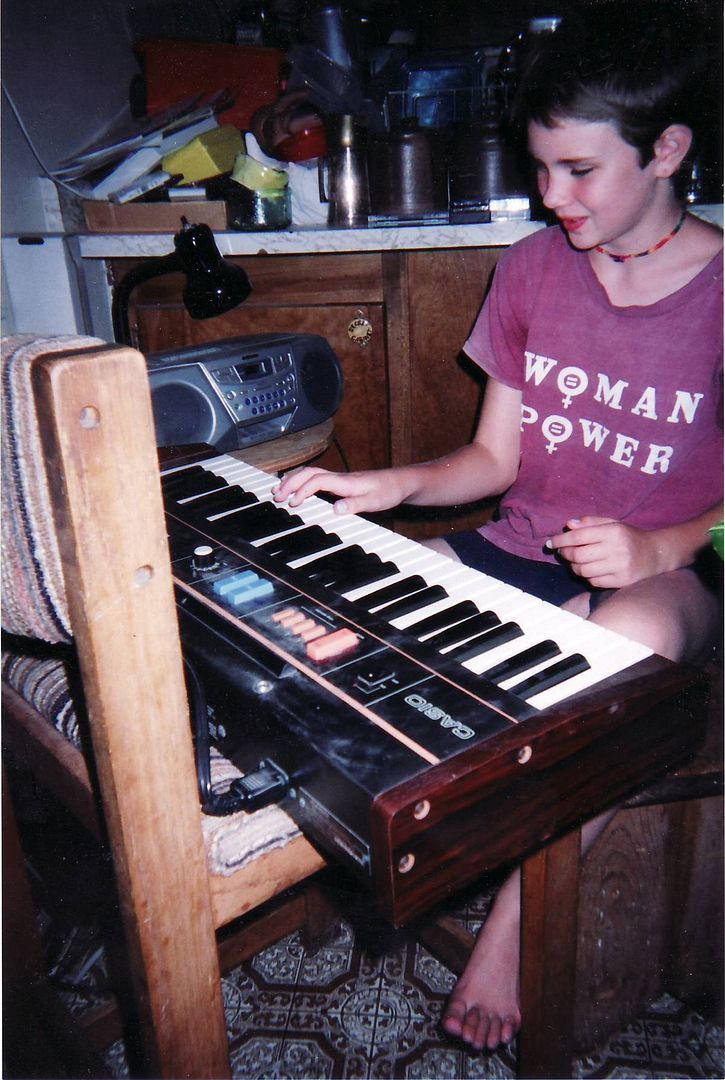 It was new to me to consider housework a fun thing to be done with a happy attitude, but as it has changed my life and because it fit in so well with the other unschooling issues, I've collected things to help others consider this change as well.
In the same way that food controls can create food issues, forcing housework on children can cause resentments and avoidances which neither get houses clean nor improve the relationships between children and parents.
Also, studies of separated identical twins have shown that the desire and ability to clean and organize has more to do with genetics than "training."
SandraDodd.com/chores
photo by Sandra Dodd
"That's a rad picture; I think I was eleven." —Holly
(statement from 2011; this is a re-run)